A Man Has Gone Crazy After Being Charged $517 For a $1300 Bitcoin Transaction
We were happy that the history of Bitcoin brought us relieve from centralized payment processors. Again, we all were happy that this was the era of a 0.001 fee transaction. But why now? Who is wrong? I mean, why should I be charged $517 for a $1300 crypto transaction?
A crypto enthusiast by the name Matthew of Cryptotraderspro broke the jaw dripping news of being charged at a margin close to 1:3 ratio.  🙄
In his words,
I just sent a $1300 $BTC transaction from my @LedgerHQ and was charged a .14977 BTC FEE, about $517 in FEES!!
The transaction on the Blockchain
While Ledger is currently addressing the issue, what is more frightening is that the person he sent the money to only received .33 BTC to his Coinbase account.
More Reads: 
 ➡ Idiots Guide To Copying And Pasting Crypto Trading
 ➡ The revealed truth about bitcoin crash landing in 2018
Point of Arguments
This was a Hardware Wallet to an online wallet transaction – Ledger Wallet to a Coinbase wallet.
This rarely happens when it has to do with an online-to-online wallet transaction.
However, while other crypto enthusiast believes that it is normal, Matthew made is known that he has sent thousands of transactions and have never seen this.
Don't miss:
➡ Top 7 hot cryptocurrencies to invest & hold in 2019
Final Thoughts
While Ledger is on top of the issue, the take-home point is that this is not normal. I mean, there is a mix up somewhere. Why? There is no how a crypto transaction can be charged at such an enormous amount.
The confidence is that the TXID shows .147 BTC as "unspent".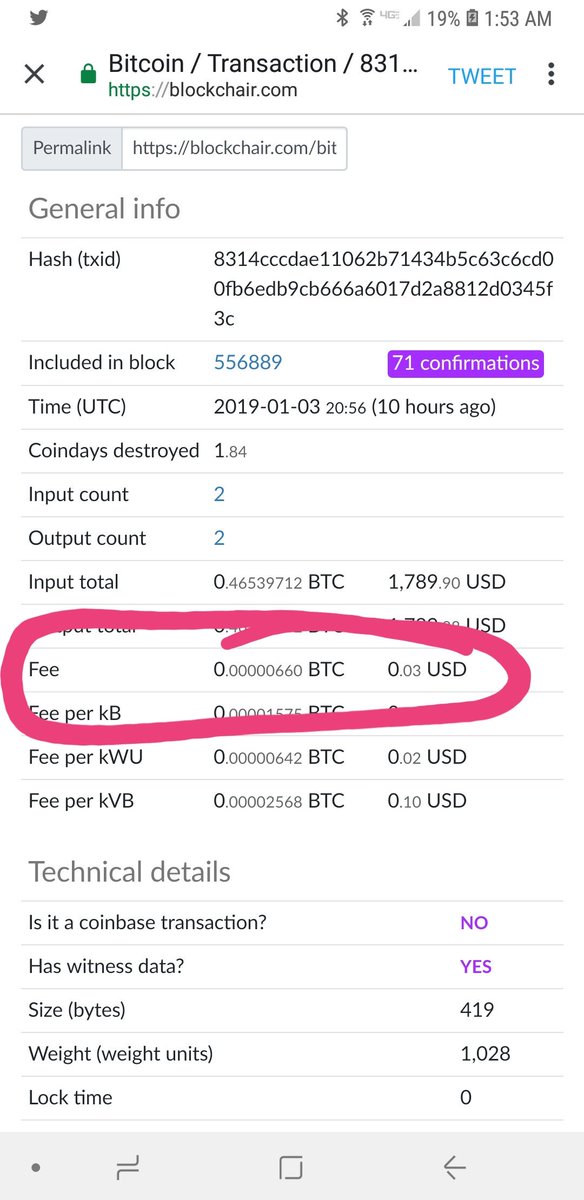 So, the baseline is that this will be resolved sooner than later.
To confirm the confidence after a communication with the Ledger Team, below is what they said.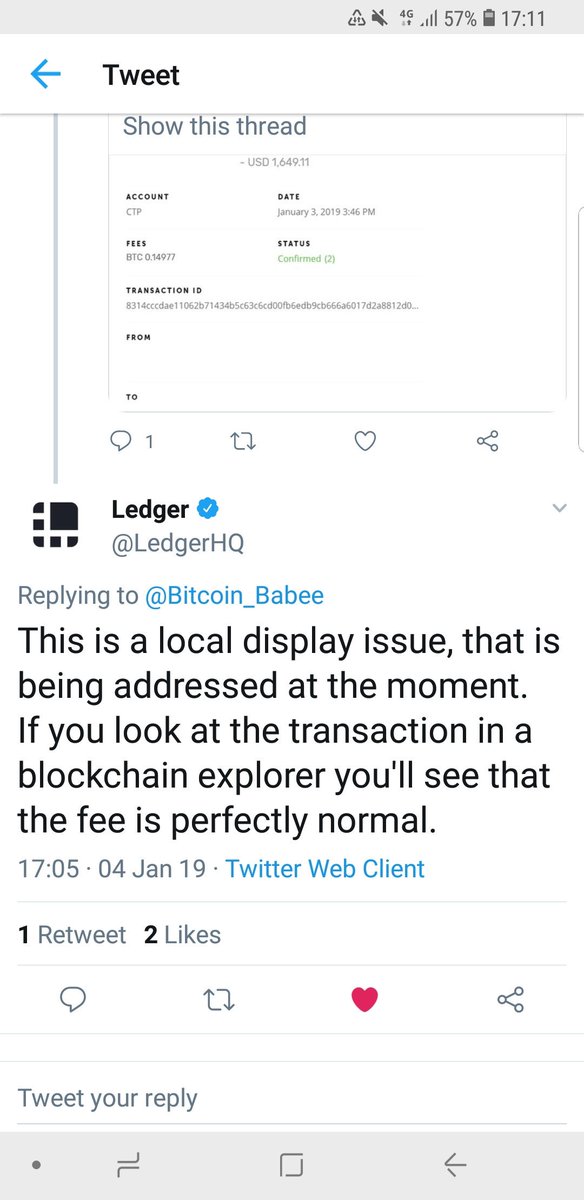 Question for the day?
Have you seen the new Ledger for protecting your crypto assets? If yes, then see it over here or see the top 4 hackers' wallets now.
More – This is a new Binance Exchange for EUR/GBP and more
Want more Timely Crypto News – Join our new Telegram Community.